Leaders should not only celebrate successes, but failures as well. Failures are inevitable on the path of innovation, and smart leaders know there's much to be learned from failure. We worked with a company that made software applications for medium-sized companies. Tom, the company's CEO, was a big, affable guy in his mid-40s and a very open communicator. "Yep, we nearly blew that one," he would say in absolute candor to his employees. "Let's get 'em next time."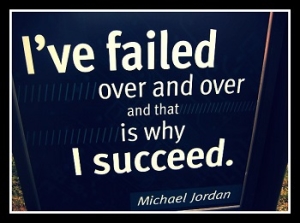 Tom wanted his software development team to create a new product that would dramatically simplify the use of Java tools. Yet Tom worried that the team had grown complacent and risk averse. "We don't know how to do that," one of his engineers grumbled when Tom announced the result he wanted. "That's all right," said Tom. "You'll learn."
Tom set up four teams inside the engineering department with four related tasks, and gave them a deadline. On the wall he put four color-coded charts with milestones and timescales – one for each team.
The process created a frenzy of activity. The teams worked like crazy. On the last day, they asked Tom to come into the conference room. "We've got good news and we've got bad news," the engineering VP said.
Tom glanced up. "Tell me the good news first."
"We've got a heck of a product," said the department chief.
"And the bad news?" asked Tom.
"It doesn't work," said the engineer.
Tom smiled. "Sounds great," he said. "Tell me more." The engineers described the product and outlined for Tom how it would work – eventually.
"Why couldn't you make the deadline?" Tom asked.
"Because it was unrealistic," several people chimed in.
Tom smiled and encouraged them to keep working at it. Four weeks later, the team came in with big grins on their faces. "Guess what?" they said. "It works better than we imagined!"
Today, that product is the backbone of the company's record profits.
People who fail while innovating should be made to feel welcome to try again – not scared to stick their necks out. That's how you encourage creative flow.
LRI's consulting is designed to achieve real, meaningful change for our clients.