Three Quick Management Tips For Hiring New Employees
---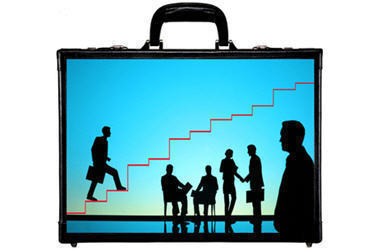 Here are three quick tips for successfully hiring new employees:
1) When hiring new people, assure alignment between the values of the company and the values of people you interview. Be intentional in synchronizing the two. One tool you can use is behavior-based interviewing. It starts with writing down the values and related behaviors that are most important for your company's success. For example, an important behavior might be providing extraordinary levels of customer service or giving honest information. You can then ask prospective employees whether they had to show those behaviors in their past – and to provide examples of doing so under pressure.
2) One people are on board, catch them doing the right things right away. When you catch people do something well and give them praise for it, you earn their trust. Provide ten times more positive feedback than critical feedback. Ten times! Only by providing plenty of positive feedback can build enough trust in your "trust bank" that people will hear the critical feedback. When it's time to provide critical feedback, focus on the specific behaviors you want them to demonstrate – not some flaw in their personality. For example, saying "you need to assure me that you are on top of your tasks by providing me a detailed update each day" is better feedback than "you've got to do a better job keeping me informed."
3) Invest in onboard coaching. The first three months are the most critical for assuring new employees make a successful transition. A skilled consultant can help by making sure that managers clearly communicate how their employees will be evaluated, and by assuring that new employees understand exactly how their performance will be assessed. By synchronizing the communication and providing a safe place to ask questions and seek counsel, the consultant can make sure that the relationship is a positive one from the start.
LRI's consulting is designed to achieve real, meaningful change for our clients.