Managers and leaders often have to make tough "right vs. right" decisions where there are strong arguments on both sides. Should a new product be canceled or redesigned? Should a factory be closed or retooled? Should people be fired or retrained? Ultimately the toughest decisions create winners and losers. In the toughest kinds of decisions, you stand to lose yourself.
Here are a few insights I've gleaned over the years into managing these kinds of decisions:
---
1) We make trade-offs every day.
We go to the office early rather than go to the gym. We stay late rather than come home early to play with the kids. We make these kinds of decisions often—often unconscious of their impact. We view the immediate trade-off as negligible, even though their cumulative impact can be life-altering.
It's only when someone confronts us that we ask: "Why don't I spend more time with the family?" "Why don't I spend more time exercising?" Then the trade-offs suddenly look large. When we open our eyes to all the alternatives we forgo, suddenly the most mundane decision seems highly important. What's the lesson? That every decision requires giving up some potential benefits. You can't have it all. So don't beat yourself up about it.
---
2) The more data-centric you are in your decision making, the easier it will be to make tough decisions.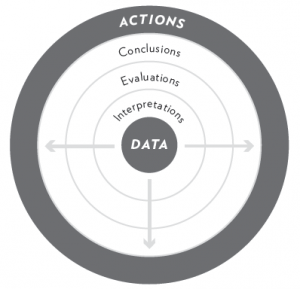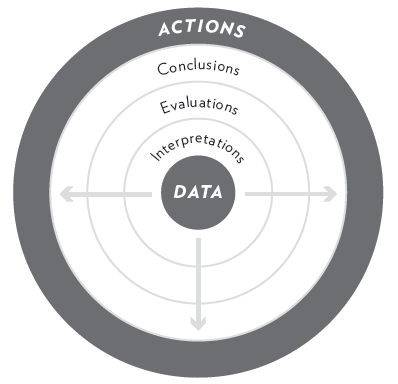 Invite other people's perspectives. Listen to what they have to say. Gather the relevant data early in the decision-making process. Even if it seems like a chore, you'll benefit from what you learn. Ask people to challenge your assumptions. It is our assumption of competence that is often the biggest barrier to making the best decision. The human mind becomes far better at making decisions when it balances emotional and rational intelligence. If your heart is telling you to follow a particular course, gather some facts first to see if it's really the best option.
Read More: The Circle of Assumptions
---
3) Use the 80–20 rule.
If you have 80 percent confidence in a particular option, then go with it. It takes too long to get the final 20 percent. The loss of time is critical in today's business environment. Indecision is deadly. It's far better to move forward than to risk standing still.
---
4) Don't be afraid to reverse course.
Taking risks and being wrong is part of leadership. Great leaders recognize when they've made a wrong choice, admit it openly, and change direction quickly. In the process, they don't punish themselves or other people for what went wrong. Instead, they look to the future and celebrate the company's willingness to adapt.
---
Download the PDF – How to Delegate Effectively
---
Learn more about how to manage decisions well in my latest book, The Leadership Equation, detailing the 10 best practices that build trust, spark innovation, and create high-performing organizations.
---
Leading Resources, Inc. is a Sacramento Consulting firm that develops leaders and leading organizations. Subscribe to our leadership development newsletter to download the PDF – "The 6 Trust-Building Habits of Leaders" to learn more about how to build trust with your team.