Everyone's heard of SWOT analyses – or variants thereof. But what are the questions you really need to ask yourself if you're thinking strategically?
Here are three key strategic planning questions:
---
First, are we clear on our purpose and our bigger "why?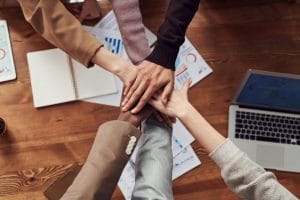 Whether you're a private company, a not-for-profit, a public corporation, or a government entity, you need to be able to articulate the bigger "why." Why do we exist? What is the fundamental value we provide? If we were to disappear, why would society miss us? What is the fundamental reason we are here? In today's world, both your customers and your employees want to understand the deeper "why." Research indicates purpose-driven companies outperform in employee retention, financial performance, and customer loyalty.
For all of those reasons, the first question to ask yourselves is: what's our purpose – our bigger "why? Thinking about mission can get you bogged down in the things you do now or how you do them. That's important, but "what we do" and "how we do it" should be in service of understanding the "why."
We have many examples of how this thinking yields strategic clarity. Recently, working with a health care organization, their executive team realized they truly owned and cared about the overall health of people in their region. Based on this realization, it became quintessentially important to measure regional health and track the company's success on that basis.
Download the PDF – "Developing a Purpose Statement"
---
Second, how do you define what you do – the "businesses within your business?" Why do you define them that way?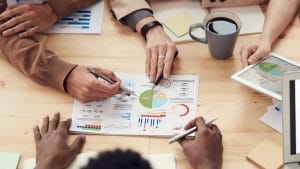 Again, regardless of the type of organization, there needs to be a shared understanding of how you provide value – and how you define your various lines of business. This gives you the foundation to go deeper with your strategic analysis.
Ask yourselves: "How do we think about our business? What's the framework – and what assumptions underlie that framework?" Many companies look at service lines. Others look at customer types or segments. Philanthropies do it by social impact. Railroads do it by route. Some look at departments or programs. It's a fundamental question: How do we define the different businesses within our business?
There is no "right" answer; however, in general, it's more effective to use market driven definitions, like customer segments or services provided, than to analyze it by department or program.
You don't have to answer it to everyone's satisfaction before you proceed. But you do need some framework for defining the businesses within your business in order to proceed to the next key question.
---
Third, what do you know about the sustainability of each of those businesses?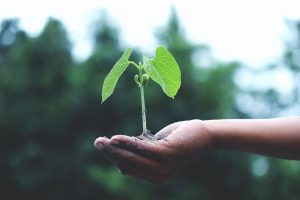 How sustainable are each of these businesses over the next several years? Which ones will grow? Which ones will need to adapt and change?
The first thing to do is to understand the financial sustainability of your current business lines. Everyone should know how much revenue and profit a given business within the business contributes – and whether each business line is self-sustaining or depends in part on being "subsidized" by other business lines. You'll need to allocate both direct and indirect costs into your financial modeling of each business line.
For strategic planning purposes, it's useful to have a visual picture of the financial contribution of each business within the business. One way is to show profitability on the vertical ("Y") axis and revenue on the horizontal ("X") axis and then plot the points of each business within that matrix. Those to the upper right are your most important business lines – currently.
To think strategically, you also need to be able to assess the sustainability of each business over the long-term. What will the future look like? When you assess growth potential by segment or sector, what do you see?
While change is often unpredictable, the direction of change is often visible if you look at long-term trends. The challenge is to understand the trends and be clear-headed in thinking about how they will apply to your business. Automated services. Electrification of transportation. Integrated health care. Personal tracking systems. Telework. Those trends are already in motion and the direction is clear.
Your challenge is to think about each of the businesses within your business and ask: Will this business grow? Shrink? Change in some other way? What are the more likely scenarios? And how well prepared are we for any of them?
A fun – and useful – exercise is to imagine reading a news story five years from now about your organization's success. What does the story say? What key trends were you able to seize upon? How did you evolve? Creating a shared narrative with your team about the future can help you verbalize and think about the scenarios you need to plan for – and the ways you may need to adapt and change.
These three questions are important ones for leaders in any organization to ask. The final question is, of course, what will you do with this strategic analysis once you have it? Will you use it to decide what businesses you want to be in (or not in) – or which ones you'll grow? Will you use it to drive a significant change in direction? Will you use it to better measure and track your performance against the results you want to achieve? By posing the right questions, you can help assure the best outcomes for your organization.
---
If you like this content, consider subscribing to the LRI Newsletter to receive our latest leadership tools.
---
Strategic Planning Resources
---
Leading Resources, Inc. is a Sacramento Strategic Planning Consulting firm that develops leaders and leading organizations. Subscribe to our leadership development newsletter to download the PDF – "The 6 Trust-Building Habits of Leaders" to learn more about how to build trust with your team.