Let's talk for a moment about "skip management." That's the practice of skipping a level of management to talk to someone the next level up or down. Skip management can erode trust in a hurry.
---
So what are the rules around skip management?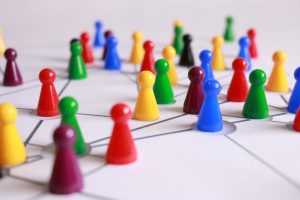 First, you should only skip a level if you inform the skipped manager about what you said and why—immediately. Second, if you skip a level and an important discussion occurs, you must immediately take the time to inform the manager who was skipped. Third, if you skip a level, and if no protocols are in place that empowers you to give direction, you have to recognize that any request you make is just that—a request. The skipped manager has the right to review the request and make the appropriate decision within his or her delegation of authority.
In large, complex organizations, with lines of authority crisscrossing each other, skip management needs to take place – but should only occur within well-understood parameters and protocols. For example, if you regularly work with another department and make decisions about a jointly-owned program, your boss needs to set parameters on the types of decisions you can make. And you need to keep your boss informed about what's going on.
If you are the chief executive, you need to talk to people at various levels of the organization. You need to be visible to all employees and invite their thoughts and comments. This is the essence of leading through others. At the same time, be aware of the importance of respecting lines of authority. When you hear a good idea, say something like: "That's great input. I'll take it up with our team."
---
Download the PDF – Do's and Don'ts of Skip Management          Related Post – Managing Your Boss
---
Leading Resources, Inc. is a Sacramento Leadership Coaching firm that develops leaders and leading organizations. Subscribe to our leadership development newsletter to download the PDF – "The 6 Trust-Building Habits of Leaders" to learn more about how to build trust with your team.