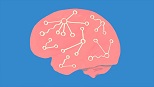 How do leaders build trust? What are the underlying skills and practices of effective leaders? In this workshop, based in part on the book The Leadership Equation, participants focus on specific practices that build trust, spark innovation, and create high-performing teams.
Using tools, exercises, and case studies, participants learn how to:
Practice trust-building techniques
Understand the importance of "mental maps"
Learn the underlying dynamics of managing change.
Audience:
Leaders, managers
Length of workshop:
2-4 hours
Materials provided:
Workbook, tools, plus password access to online tools