To build trust, good managers need to make sure people receive effective feedback. Every success should be recognized in some way, no matter how small. At the same time, a special effort needs to be made to coach people when they need constructive feedback.
---
Providing Appreciative Feedback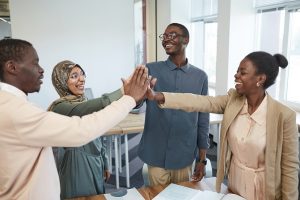 Appreciative, positive feedback is a powerful motivator when it is specific and behavioral. Global compliments, while encouraging, are too broad to be effective in maintaining or improving employees' performance. It is important to give appreciative feedback to all of those around you: your boss, your peers, as well as those who report to you.
To make your appreciative feedback specific and behavioral:
Describe the behavior you are recognizing, such as meeting a deadline, surpassing productivity projections, or participating more fully in a meeting.
Emphasize the impact of the behavior so that the person can clearly see why you believe it is important. You can talk about the impact on you, the job, the organization, and the team.
Let the person know exactly what behaviors to continue. For example, "I am delighted that you came up with a unique solution to that audit issue and included it in the final draft," is more effective than "You did a good job."
Develop a habit of looking for and commending specific positive behaviors; such reinforcement will increase the incidence of those behaviors.
---
Providing Constructive Feedback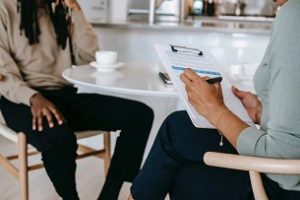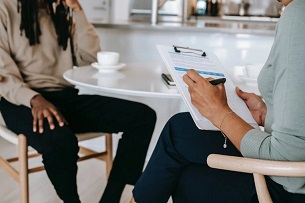 It's usually easy to identify performance issues, but it's not always as easy to communicate critical feedback effectively. How you deliver constructive feedback can make the difference between continued decline or an improvement in the employees' performance.
The following guidelines can help you provide constructive feedback:
Respect the person's need for privacy. Your reaction to a person's behavior or performance should be between you and the person.
Give feedback that is specific and behavioral, rather than general and judgmental. Describe the behavior in objective and specific terms. Focus on the work, not on the person. Saying, "You are getting lazy," is much more likely to arouse defensiveness than saying, "You've missed the last two deadlines."
Next, describe the impact of their behavior on you, the team, or the attainment of the person's goals.
Avoid overwhelming the person with too much feedback all at once. Focus on relevant and important observations. Read the person's nonverbal cues to know whether you need to reposition a point, provide support, process their feelings and reactions, or move on to the next topic.
Express empathy when you perceive discouragement. Acknowledge that change does not happen overnight and can be difficult at times.
Dealing with resistance – resistance to receiving constructive feedback is a normal response. How you manage the person's response will help focus the conversation back on solutions:
–  Acknowledge that the feedback can be difficult to hear. Don't argue.
–  Paraphrase their resistance, "I understand that this information is difficult to hear."
–  Reaffirm that your intent is to help them be successful.
---
One final thought: People need to know you appreciate them before they can hear "constructive" feedback and absorb it positively. Otherwise, the "constructive" feedback will not be interpreted as such. How you balance the feedback is important. My rule of thumb? Try to give positive feedback ten times more often than constructive feedback. That lays the groundwork of trust for real change.
---
Download the PDF – Providing Effective Feedback
---
Leading Resources, Inc. is a Sacramento Leadership Coaching firm that develops leaders and leading organizations. Subscribe to our leadership development newsletter to download the PDF – "The 6 Trust-Building Habits of Leaders" to learn more about how to build trust with your team.