This tool emphasizes the importance of focus and trust in creating high performing teams. The tool describes four types of teams. Using this tool, leaders can assess their teams and quickly see ways to transform them into high performing teams.
Teams that feel directed toward achieving a clear goal are happier and more energized, studies show. Effective leaders tap into this natural productivity by giving teams a clear sense of purpose. Good, strong communication makes people feel filled with a sense of purpose. It also makes them feel valued. This is the essence of focus. (See our tool, "Developing a Purpose Statement" for an organizational perspective)
Research has also shown that teams tap into a natural instinct to form families and clans. People come together to form an extended family and vow to protect each other. Team members engage in altruistic behavior with one another, and with their leader, in exchange for receiving assistance and protection. This is the basis of trust.
Science has shown that this altruistic behavior works only in conjunction with a module of the brain nicknamed the "cheater meter." If team members feel that their leader doesn't appreciate the team's efforts, or that team members aren't pulling equal weight, then their "cheater meters" will go off and the team will no longer trust their leader, or one another. That's why skilled communication is so critical to the success of teams.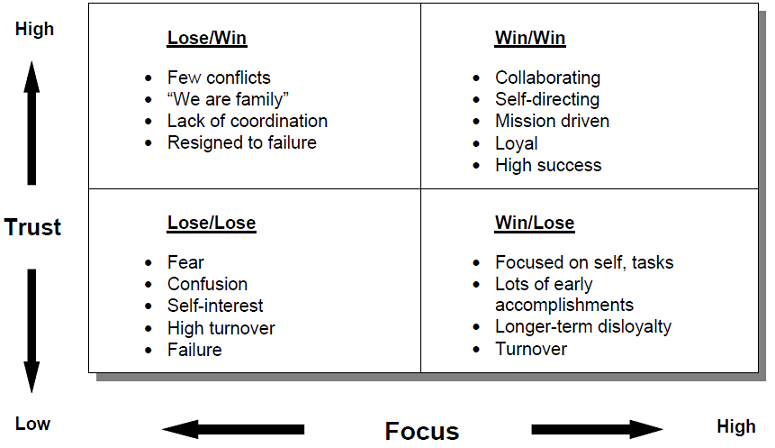 LRI's consulting is designed to achieve real, meaningful change for our clients.