We are always trying to be innovative as a firm in providing leadership coaching to our clients. Two examples are our "coaching pods" and our "Just in Time" coaching. These are in keeping with one of our core values, to "deliver our services in easily accessible, innovative ways."
Coaching Pods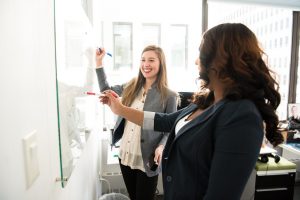 When the director of one of our public agency clients in California asked us to provide leadership coaching to 32 middle managers, we came up with the idea of doing it in the form of four "coaching pods," each comprised of a mix of managers from across the organization. The 90-minute sessions occurred monthly. In between sessions, we asked them to commit to doing "just one thing" to test and try out the leadership styles and techniques we talked about. We provided journals for them to write down their impressions and experiences. We devoted 15 minutes at the start of each session to talking about their experiences testing these new approaches.
Based on their evaluations, the process worked extraordinarily well. Participants appreciated the interactions with different people and the opportunity to get coaching in a group environment. They appreciated the focused approach and the commitment to testing "one thing" in between each session. They also gave high marks to the curriculum itself. (If you'd like more details on the curriculum, please feel free to contact me.)
Just in Time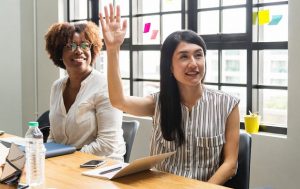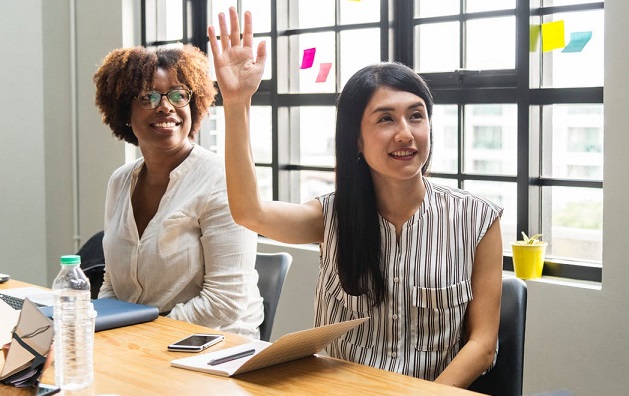 The second innovation arose when a senior manager at another client asked us to provide coaching to three relatively new managers. We knew we had to be very focused and not overwhelm them. So, we developed a "Just in Time" approach. We asked them to talk about where they felt confident and where they felt challenged in their leadership and management. We responded directly to the areas of challenge/difficulty by providing specific tools and coaching. We then asked them to follow up with an email summary of what they learned and what additional work they committed to doing.
---
Here's an example of what one person wrote:
I will employ the "managing through inquiry" approach when communicating my expectations. I will ask open-ended questions such as: How would you approach this project? What are the key steps you see? Who will need to be engaged? As appropriate, I will provide examples, milestones and due dates.


I will build trust with my staff by meeting with them individually. I will ask how they're doing if they're happy at work, and how could I help them grow and stretch themselves.


I will remember the 4Hs: heart, humor, humility, and honor – and approach my leadership with these in mind.


I will purposefully make time to provide more frequent appreciative feedback to people.


I will share with the team my goals for our team and how we fit into the big picture. I will facilitate meetings with the team to identify how each of our jobs supports the overall mission (rather than me telling them how we fit in).


I will watch in myself for examples of confirmation bias. Whenever we limit our willingness to receive information, we necessarily put ourselves at a disadvantage.
---
When we think about developing leaders, I try to guard against overwhelming people with too much information. These two examples illustrate how less can be more, and that no matter how long you've been a coach, it's important to keep innovating.
Related post: The Five Types of Leadership Coaching
LRI offers a wide range of leadership development services to help you or others in your organization to develop leadership skills. See Examples of Client Experiences >>