Having worked as a leadership coach for more than 25 years, I've learned a lot – including what not to do and some keys to success. Here are three of those keys:
---
1. Gain a deep appreciation of who you're coaching.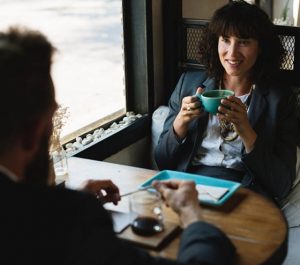 What do they excel at? What do they know how to do? What motivates them? And what are one or two things that they aren't doing enough of, or perhaps are doing too much of? To answer those questions, use your initial coaching sessions to build trust and rapport with the coachee so that they feel comfortable with the process and with you as their coach. I also enlist their commitment to gathering information about how they're doing as a leader and manager. That can happen via a 360 assessment, an observational assessment or talking to several people who are deeply familiar with their habits and style.
Tip: The Straight Talk survey will reveal your coachee's primary styles of communication.
---
2. Help the coachee build personal awareness.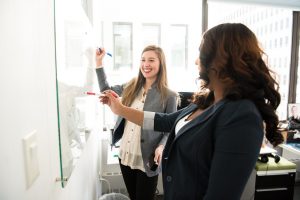 What differentiates the truly outstanding coach is the way they help the coachee build awareness. Does the coach have the experience, communication skills and necessary tools to help the coachee take stock of themselves? How can a coach share information in a way that builds trust rather than triggers defensiveness?
I've learned that effective coaching hinges on the ability to ask powerful, open-ended questions and to create room for reflection. For example, I might ask, "What are your challenges with the people you manage? How are you addressing those challenges?" After they respond, I might then ask, "What do you hear yourself saying? In what ways do you think your strategies are working or need to change?" I've learned that by creating room for reflection, I can help the coachee attend to the things that need addressing with greater intentionality.
Related Tool: Using the GROW Model to Facilitate Effective Conversations
---
3. Help people take responsibility for change.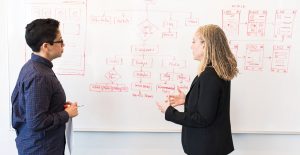 As a coach, I am careful about how I offer advice. The trick is figuring out how to help the coachee take responsibility for their own growth and change. In my book, The Leadership Equation, I suggest creating moments of intense self-reflection that result in powerful commitments to change. For example, I might describe how a leader solved a difficult dilemma. I might then ask, "How does this apply to you and your situation? What surprised you? What did you learn?"
At my company, we have also developed specific articles and resources that illuminate what successful leaders do. These tools can trigger important moments of self-realization. For example, if someone shares with me that they feel they're taking on too much, I might share our tool on the art of delegation. Internal resources like these can be quick avenues to helping people learn and apply new skills.
Related Post: Becoming an Agent of Change (with a list of powerful questions)
---
Being an effective coach requires a lifelong commitment to continuous learning, self-reflection and change. It is a profession, and like any profession, one needs to be engaged in continuous improvement.
That leads to a final thought: A coach should always be asking for feedback. "What am I doing that works for you? How can I be more effective?" Use that feedback to improve your own skills and approach.
Related post: Two Innovations in Leadership Coaching
This post was originally published at the Sacramento Business Journal.
---
Leading Resources, Inc. is a Sacramento Leadership Coaching firm that develops leaders and leading organizations. Subscribe to our leadership development newsletter to download the PDF – "The 6 Trust-Building Habits of Leaders" to learn more about how to build trust with your team.