Strategic Planning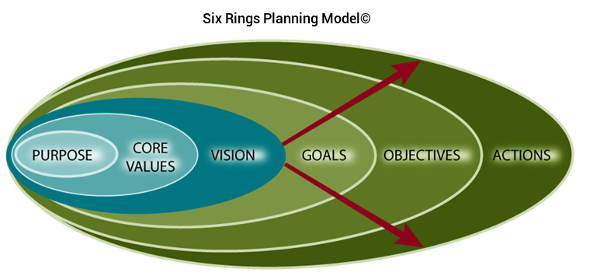 Strategic planning should be a transformative experience that assures you and your organization are thinking and acting strategically. Here are the specific ways our expert facilitators can help you:
Interview stakeholders, customers and employees to assess your organization's current strengths, weaknesses, opportunities and threats.
Facilitate decisions about the important trends and factors affecting your organization's future.
Design planning processes that effectively engage your governing board, chief executive, senior leaders, managers and employees in thinking strategically about the future.
Clarify mission (or purpose), vision and core values.
Facilitate decisions about priorities for change.
Help you determine how success will be measured with metrics and targets.
Share examples and draft the actual strategic plan.
Translate the strategic plan into action plans.
Build organizational support and buy-in for the plan.
Facilitate regular monitoring of the plan to assure you achieve the desired results.