Strategic Planning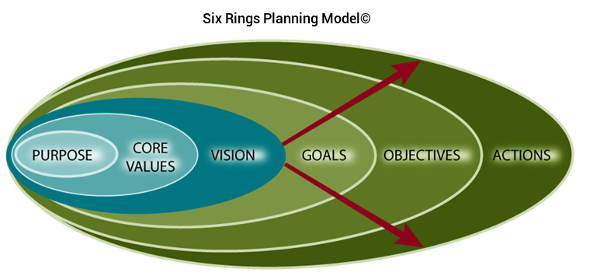 We design and facilitate effective strategic planning processes for clients that result in clarity about what the organization wants to achieve. We facilitate the development of purpose, core values and vision, along with related goals and key strategies. We assist clients in developing action plans. We help align resources and budgets to the plan. The result is a plan that people own and are ready to implement.
Working with organizations of all types, we:
Conduct situation analyses and gather stakeholder feedback.
Identify important trends and factors affecting the future operating environment.
Engage the Board of Directors, senior management, middle management, and employees.
Facilitate clarity of purpose, core values, and vision (or mission).
Identify goals, objectives and strategies.
Develop action plans tied to team and individual accountability.
Ensure metrics and targets are tied to the plan.
Communicate the plan and build organizational support and buy-in.
Facilitate regular monitoring of the plan to assure it achieves the desired results.
To learn more check out our Strategic Planning Case Study.